The Eastern Cape Department of Economic Development, Environmental Affairs and Tourism (DEDEAT) in collaboration with the Eastern Cape Parks and Tourism Agency (ECPTA) and the Nelson Mandela Bay hosted the Youth in Tourism (YIT) business and career development workshop at the Dolphins Leap Conference and Events venue.
The session specifically targeted unemployed graduates who have studied tourism and hospitality, as well as aspiring youth entrepreneurs aiming to provide them with valuable career development opportunities and support in establishing their own businesses. The workshop also sought to inspire students who are considering pursuing further education in these fields.
The YIT workshop served as a platform for constructive dialogue among the youth, government representatives, private sector entities and academics. Its primary focus was to share career opportunities within the tourism and hospitality sectors and provide information on funding, financing, and market access. Additionally, the workshop aimed to facilitate networking, promote the sharing of best practices and foster business connections between young entrepreneurs and established businesses.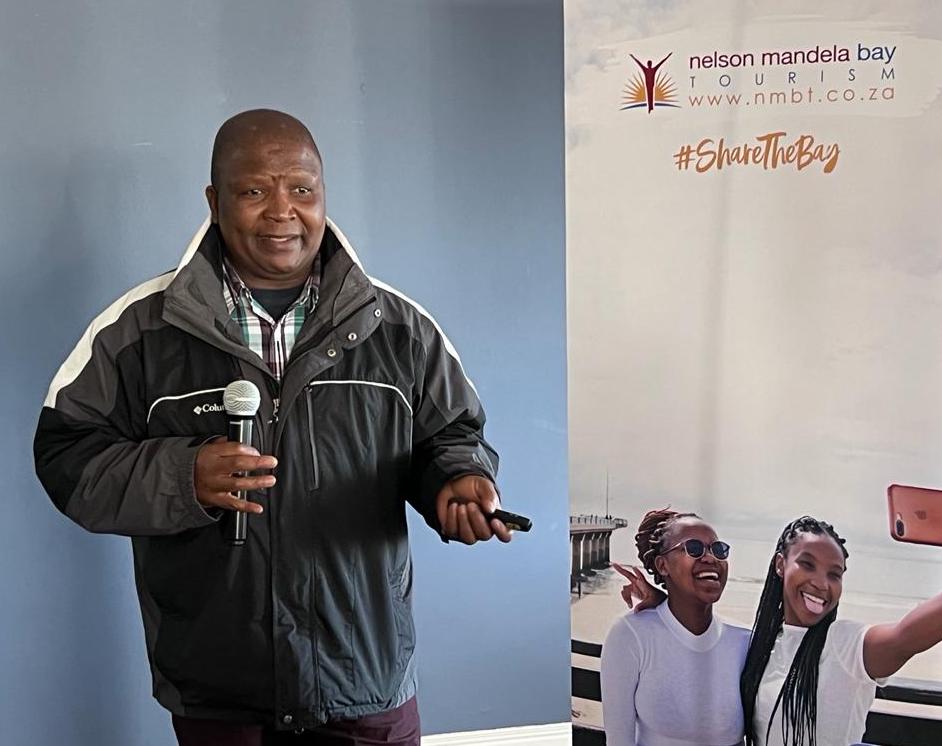 Makhaya Zokoza, the Director of Tourism Development at DEDEAT (right) emphasised that the programme was designed to allow industry stakeholders to share their practical experiences within the tourism industry with young people.
"Each participating stakeholder gave a presentation outlining in detail their developmental programmes targeting youth with a special focus on employment and business opportunities, internships, skills development and bursaries among others," said Zokoza.
Dr Lynn Jonas from Nelson Mandela University (above) challenged students and young people to prioritise their personal growth, and remain mindful of their personal brand and how they project themselves on various platforms, including social media.
During the workshop, an announcement was made regarding the Provincial Tourism Careers Expo, scheduled to take place on 11 August 2023 in East London. This upcoming event will specifically cater to learners in Grades 10 to 12 and will feature competitions in three distinct categories: tourism, hospitality, and consumer studies.
Numerous government departments and agencies participated in the workshop, including the institutions of higher learning; National Youth Development Agency; Eastern Cape Parks and Tourism Agency; Small Enterprise Development Agency; National Empowerment Fun, Industrial Development Corporation and the Eastern Cape Development Corporation as well as the Tourism Forums for Youth and Women.
The YIT business and career development workshop attracted over 100 young delegates from across the Eastern Cape Province.
The event which forms part of the 2023 Youth Month Commemoration showcased the commitment of various stakeholders to empowering and supporting the youth to reduce the high youth unemployment.