Members of the Bafazi Phambili Women Primary Cooperative in Jansenville expressed excitement as they received a financial boost from the Eastern Cape Department of Economic Development, Environmental Affairs and Tourism (DEDEAT).
The cooperative, which is involved in agricultural activities, received a cheque aimed at enhancing its operations.
Nosakhumzi Williams, a member of the cooperative, conveyed gratitude to the department for their support and urged fellow women in the municipality and district to actively seek economic opportunities.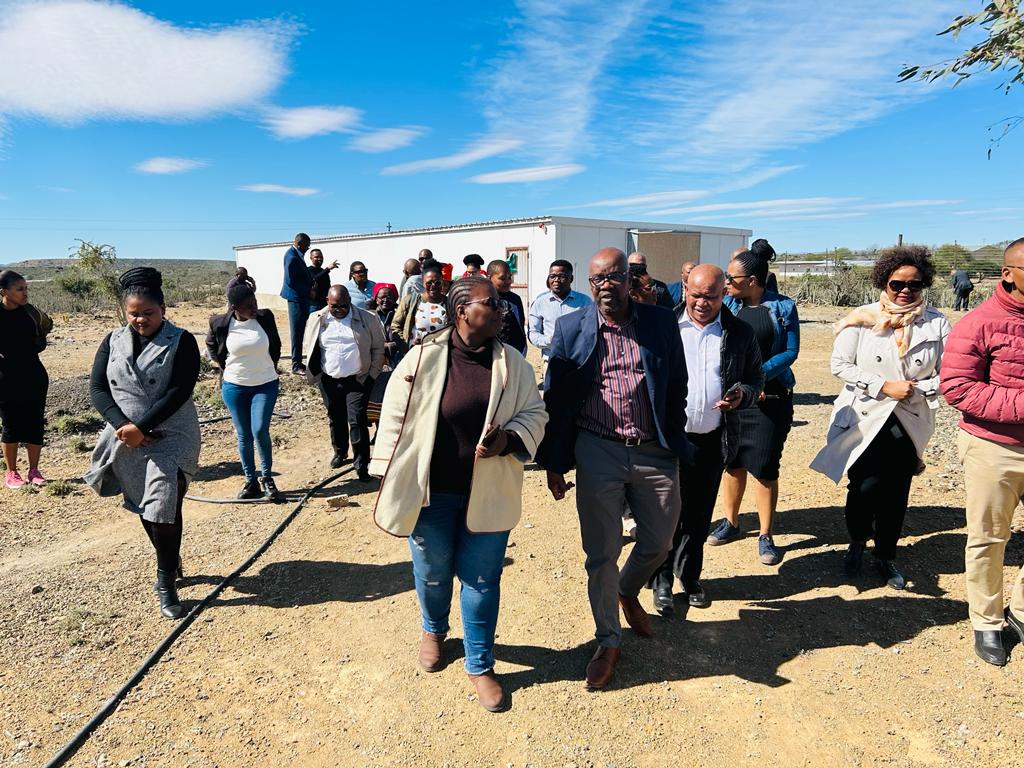 MEC for DEDEAT Mlungisi Mvoko visited the cooperative and applauded their commitment to their agricultural enterprise. He encouraged not only the cooperative but also the broader community to take advantage of funding opportunities made available through various government departments.
The cooperative focuses on raising one-day-old chicks, nurturing them into fully-grown broilers and processing them for the market. The initiative is funded by DEDEAT through the Eastern Cape Development Corporation (ECDC), showcasing the government's dedication to supporting local enterprises that contribute to economic growth and women's empowerment.
As part of his visit, MEC Mvoko also celebrated the 104th birthday of Mhakhulu Nakani in the eEdrayini township of Jansenville. He presented her with a cake and a blanket, expressing appreciation to her family for their care and attention. MEC Mvoko highlighted the importance of looking after the elderly, especially at a time when many older individuals are unfortunately neglected.