In a firm commitment to drive economic growth in the Nyandeni Local Municipality's tourism sector, the provincial government has pledged its unwavering support.
MEC Mlungisi Mvoko, representing the Premier, underscored the government's dedication to this endeavour during a speech at the Nyandeni Local Municipality Investment Summit.
MEC Mvoko expressed the government's commitment to coordinate resources, streamline market access and provide sector-specific strategies to bolster the economic development roadmap essential for attracting investments into the region.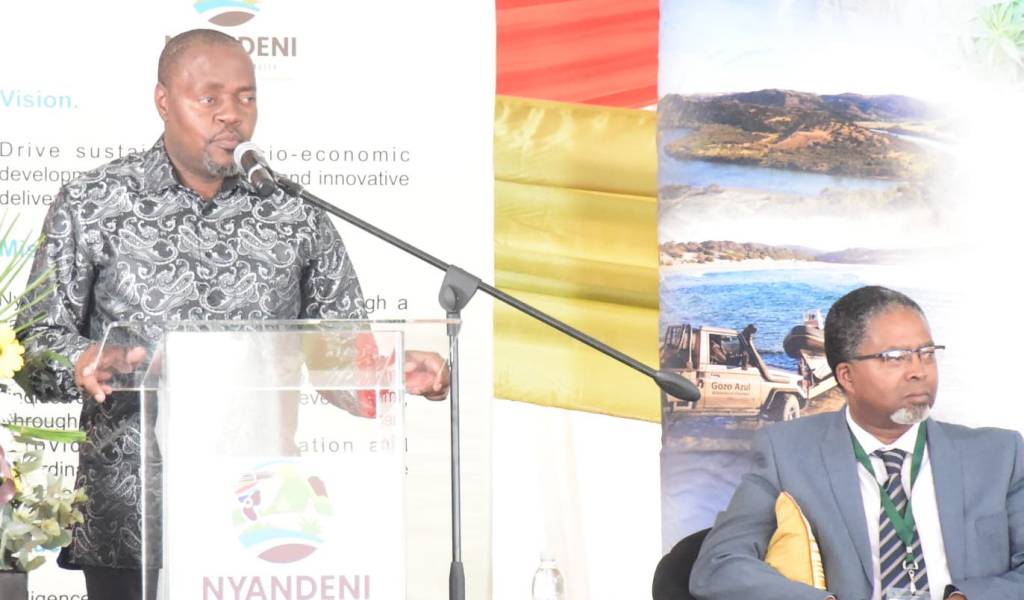 MEC Mvoko also referred to the imminent launch of the Provincial Investment Council (PIC), a new initiative spearheaded by the Premier. The PIC's primary objectives include identifying and eliminating bureaucratic hurdles, implementing investment-stimulating measures and executing reform programmes. These actions will streamline investment efforts across provincial departments, agencies and national government entities.
MEC Mvoko was speaking during the Nyandeni Local Municipality Investment Summit, currently held at Dens Country Lodge.
Mvoko highlighted the Eastern Cape Department of Economic Development, Environmental Affairs and Tourism's substantial investments in the region, particularly in the tourism sector. He referred to the projects led by the Eastern Cape Parks and Tourism Agency (ECPTA), which involve upgrading nature reserves and tourism infrastructure, such as the construction of the Hluleka Nature Reserve Cabin and Viewing Deck.
Furthermore, the department is in the process of procuring Game Drive Vehicles for nature reserves and the Marine and Coastal Cluster, encompassing reserves like Dwesa/Cwebe, Silaka, Hluleka and Mkhambathi.
In addition to this, the National Department of Tourism has invested R18 million in a 16-bed accommodation facility at Nyandeni Great Place which is nearing completion and will be managed by a cooperative.
In collaboration with the National Department of Tourism, a master plan for the Wild Coast Tourism Corridor has been developed. This plan includes a six-day hiking trail from Port St Johns to Coffee Bay and the revitalisation of the Mgcibe hiking trail within Nyandeni LM.
Mvoko concluded his address by providing an update on the progress of the Wild Coast Special Economic Zone (SEZ) in Mthatha, which is now taking shape. A service provider has been appointed for bulk infrastructure construction.
The SEZ is set to serve as an agro-processing hub, with eight investment projects valued at R1.7 billion signed between 2019 and 2022, expected to generate approximately 968 operational jobs, said Mvoko.
This commitment from the provincial government reflects a clear intent to foster economic growth and development in the region's tourism sector and the entire province, offering promising prospects for both investors and local communities.