The Eastern Cape Department of Economic Development, Environmental Affairs and Tourism (DEDEAT), with municipalities and other provincial departments, held a build-up session towards the Chris Hani District Waste Management Summit.
Together with the municipalities – Chris Hani District Municipality, Sakhisizwe Local Municipality – and the provincial health and basic education departments held an event in April to help raise awareness of proper waste management practices and their benefits, including the reduction of pollution and environmental degradation.
The event, held at the Cala Community School, also saw the donation of recycling bins for waste collection and seven indigenous trees to the school as a part of the ongoing efforts to promote environmental conservation and sustainability.
Xolile Titus says the session was a resounding success, with many stakeholders playing their part in the drive to raise awareness regarding effective waste management practices.
The session was attended by stakeholders from different sectors, including government officials, educators, community leaders and environmental advocates.
The participants engaged in informative discussions and presentations on waste management, its challenges and opportunities for improvement.
The district waste management summit is set to take place on 10 and 11 May 2023 at Cala Community School as part of the Chris Hani District commemoration month.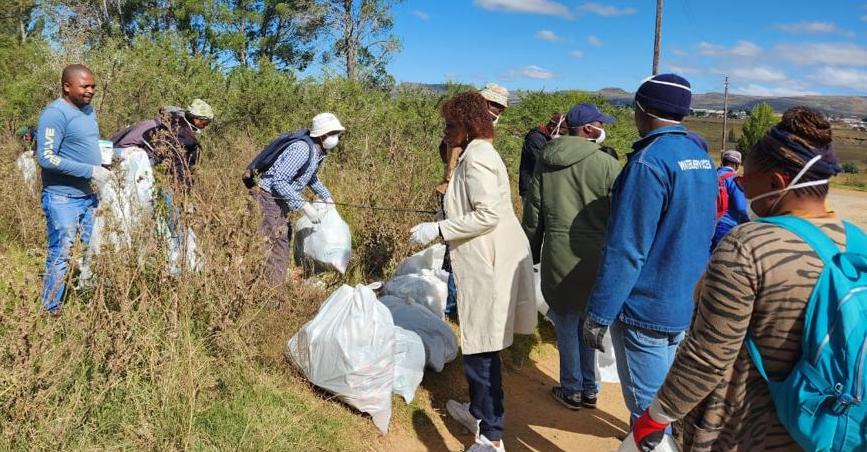 It is expected to bring together key stakeholders to discuss and develop strategies towards implementing effective waste management practices in the region.
The event provides networking, knowledge sharing, and collaboration on addressing waste management challenges and achieving sustainable development goals.